B. Litay & Co. Risk Management Ltd. is one of the leading companies in the field of insurance consulting and risk management for local and international companies. The company's clients include leading companies and institutions, contracting, infrastructure, logistics, transport and commerce companies, industrial plants, food chains, high-tech companies, hotels and more. The company acts under the banner of excellent service, personal and hands-on contact with customers. B. Litay & Co. is an independent company, which does not provide services nor receives receipts from insurance companies or from any insurance broker.
B. Litay & Co. Risk Management Ltd., part of the B. Litay Risk Management Ltd. Group was established some 20 years ago by Boaz Litay, who gained over three decades of experience in the field of insurance, both in the local and international markets.
The firm's staff is skilled and experienced in providing professional solutions for each client's unique insurance needs while taking into consideration their business environment and perception. The team includes lawyers, insurance experts and engineers who have a vast experience in liability and property insurance and up-to-date knowledge of the latest developments in the local and international insurance market.
B. Litay & Co. Risk Management Ltd. is the sole representative of the World Broker Network (WBN); the world's largest independent network of brokers and risk managers, providing insurance consultancy and risk management services.
In this 'global village' age, every company and organization must prepare in advance for unexpected events in the short and long term. We offer our clients a range of solutions in the field of ​​insurance and risk management in the local and international markets, aimed at maximizing protection while minimizing costs.
In our view, any risk can turn into an asset. Our extensive experience and knowledge accumulated over decades of activity have led to the development of a creative set of tools that offers comprehensive and meticulous solutions tailored to each company and organization - preserving success and reducing the risk of loss.
Contribution to the community, social involvement and volunteering are an inseparable part of what we do; including, inter alia, the provision of pro bono counseling for nonprofit organizations and social organizations.
Services
Formulation of a dedicated insurance system (tailor made) in accordance with the business' insurance policy and in collaboration with the customer, so as to obtain a solution for the risks of the business considering their frequency, severity and impact on the customer's business, while examining the cost-benefit feasibility. Our firm works with full cooperation with the client's accountants, legal advisors and insurance agent.
Preparation of insurance specifications and their transfer to insurers / agents in Israel or abroad in coordination with the customer, for the obtainment of quotes, negotiation and for maximization of the terms that constitute the customer's insurance needs and budget.
Ongoing counseling and support of insurance issues, diagnosis of variable risks and provision of solutions in the insurance system in a manner that helps reduce their impact on the one hand and improve the success of the business on the other hand.
Examination and formulation of insurance and liability clauses with an emphasis on their insurance-wise aspects in contracts, tenders and engagements of any kind, with any entity including contractors, customers, suppliers or service providers, etc. Our company also specializes in supporting financing companies.
Advice and assistance in handling lawsuits - our company has extensive professional experience in handling claims and lawsuits, both in property and in liability.
Services throughout the globe, along with access to international databases and an extensive network of contacts comprised of risk management companies, brokers and international insurance companies that are not directly active in Israel.
Consultancy services for trustees of companies under freezing of proceedings.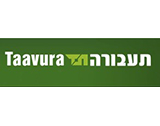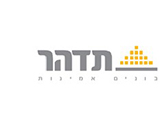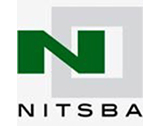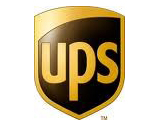 Litay & Co. Risk Management 2011 Ltd.
Providing professional solutions while attending to your needs, committing to your goals, welcoming feedback and maintaining privacy.